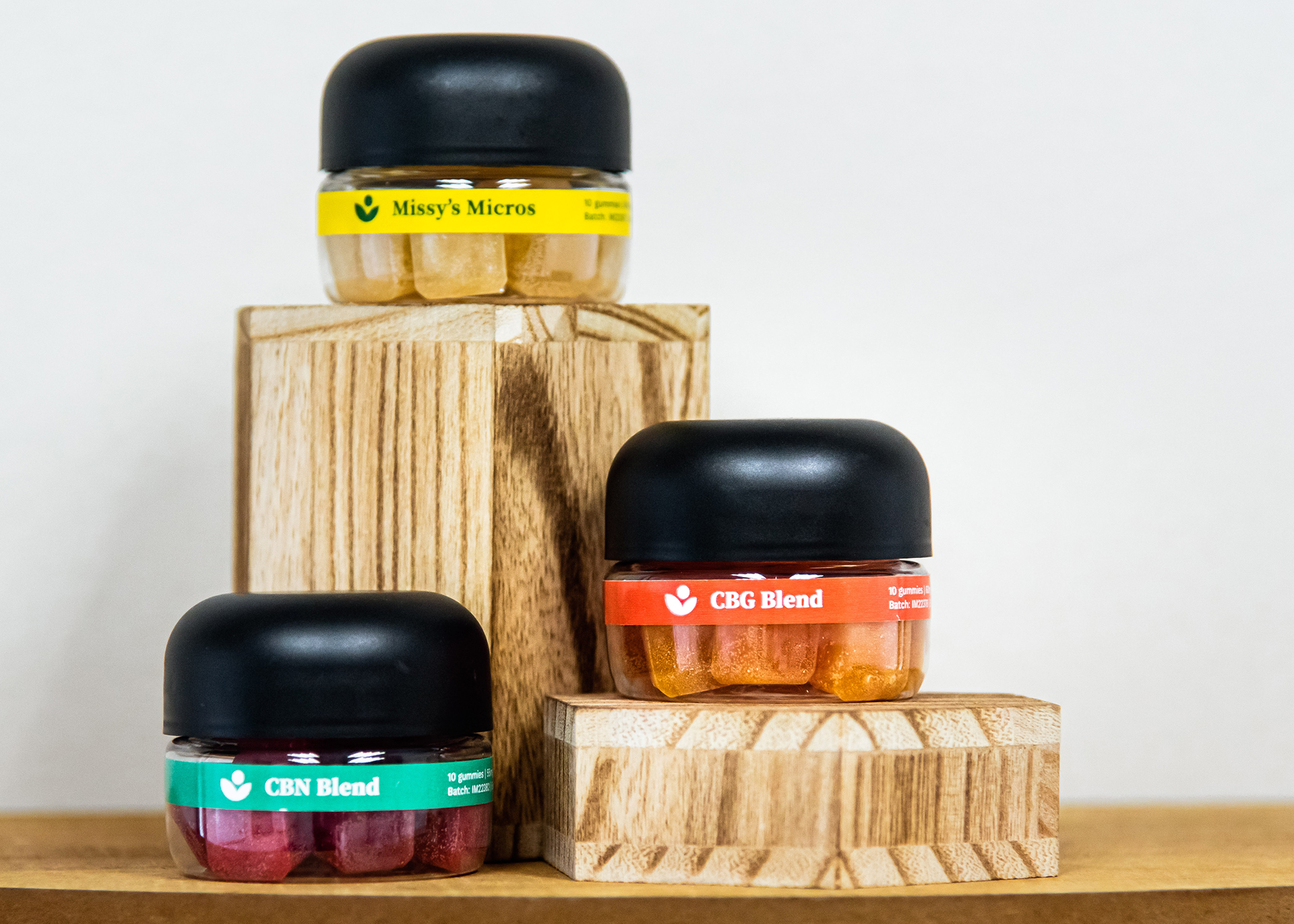 They're here! KindlyMD is excited to announce the arrival of three new gummy products made with hemp-derived cannabinoids. Our KindlyMD gummies — Missy's Micros, Revive CBG Blend, and Calm CBN Blend — are now available in three delightful flavors.  
We've received overwhelmingly positive feedback on our gummies since they first arrived on our shelves in January. Patients often tell us these gummies give them significant pain relief, better sleep, and reduced nausea, among other benefits.
KindlyMD gummies let you enjoy the benefits of CBD, THC, CBG, CBN, and other cannabinoids without the need for a Medical Card. (Customers must be 21 or older to purchase.) If you're curious about alternative medicine treatment like this, KindlyMD gummies can help you test the waters of cannabinoid-based relief. 
But our gummies aren't just for newbies. Experienced cannabis users will certainly enjoy them too. Many of our customers and patients are pleasantly surprised by the powerful effects of these over-the-counter gummies. Let's take a closer look at each one.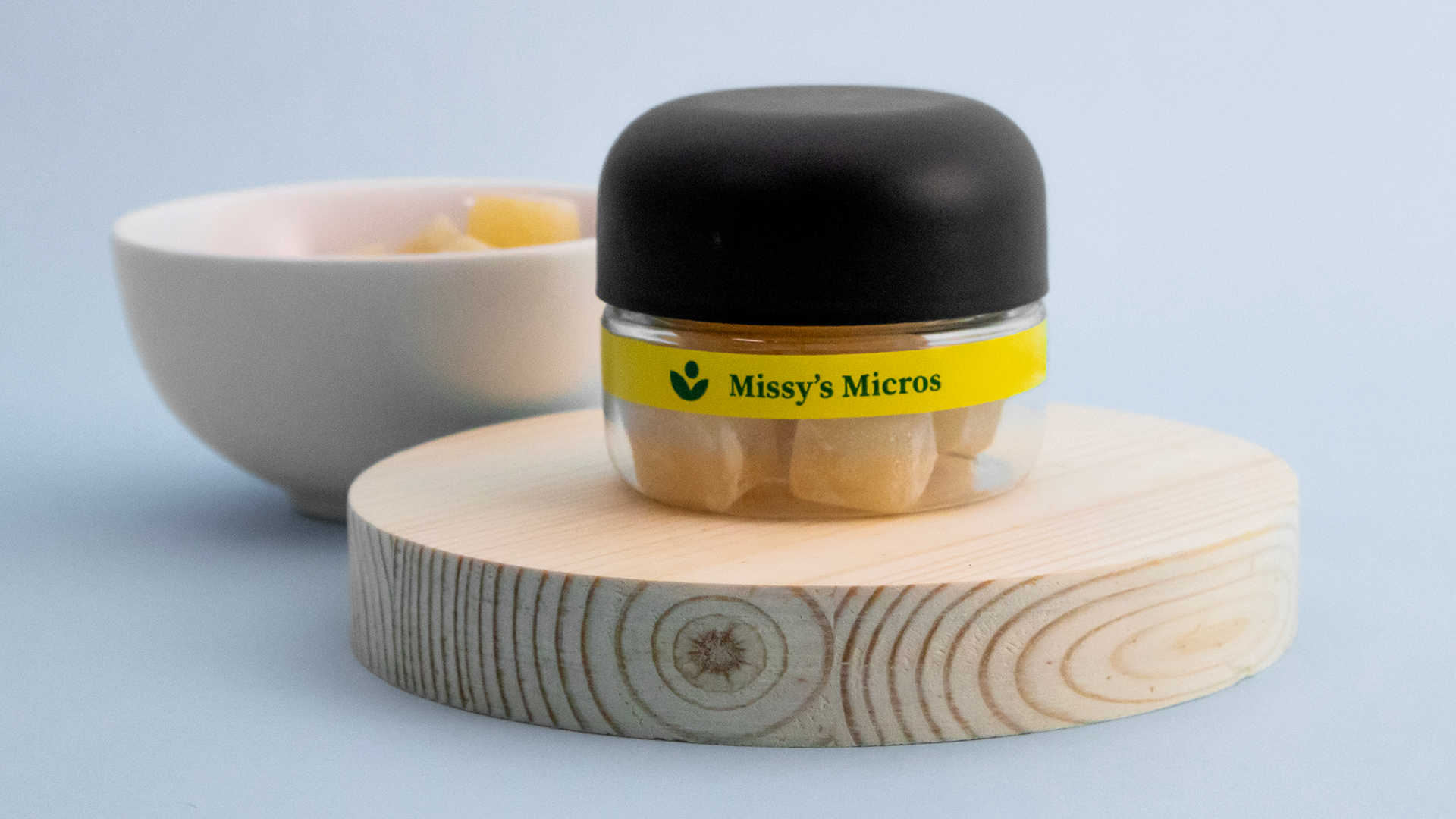 Missy's Micros – Piña Colada Flavor
Missy's Micros are made with love, for someone we love. We named them after Michelle "Missy" Spear, who is a colon cancer patient and the youngest sister of KindlyMD founder Tim Pickett. To help his little sister feel good again, Tim worked with local experts in the hemp industry to craft what he refers to as "Mother Nature's multivitamin." Missy says the cannabinoids in Missy's Micros help relieve the pain and nausea associated with her cancer and chemotherapy treatments. Of our three gummy products, Missy's Micros contains the most cannabinoids.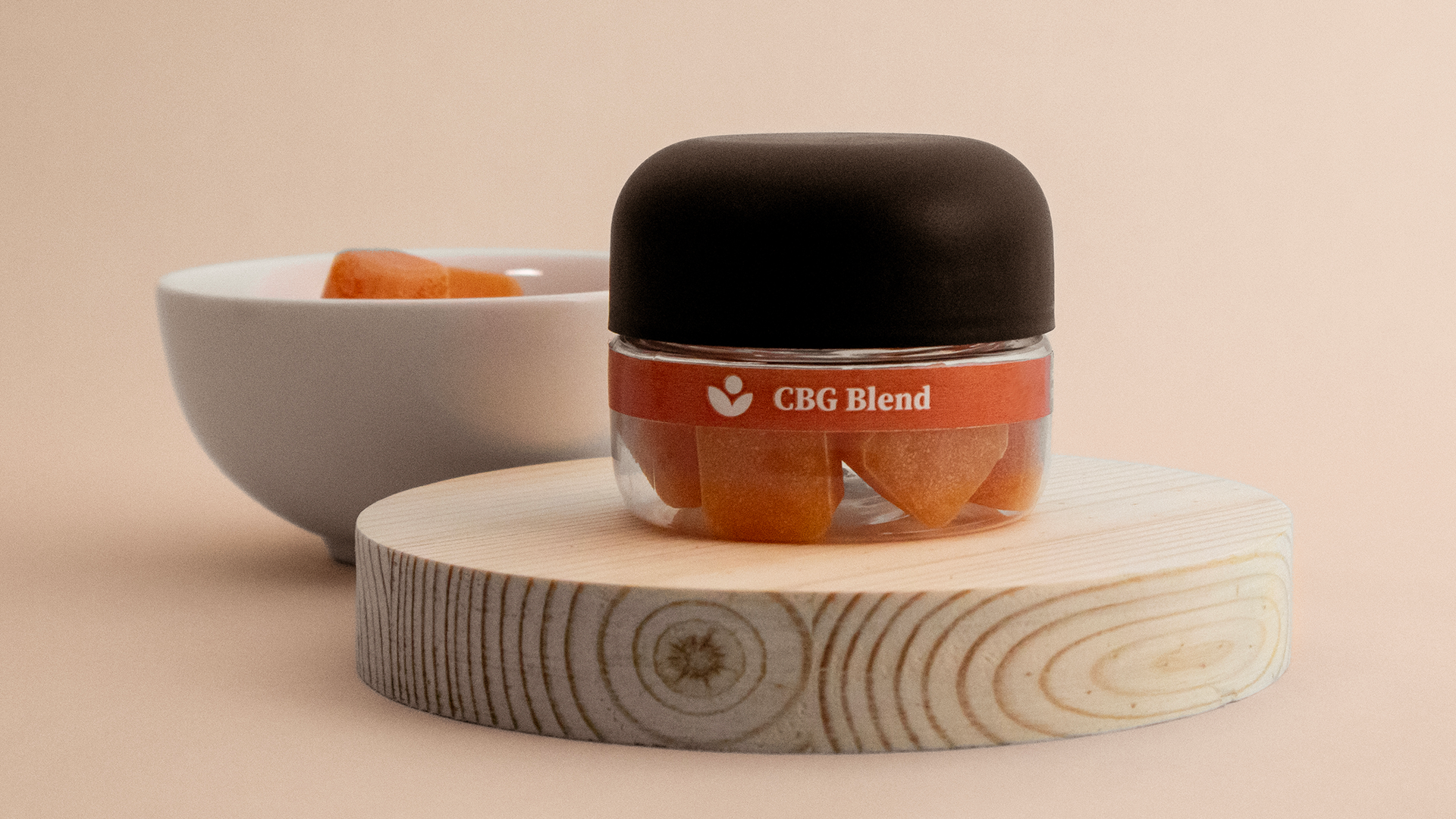 CBG Blend – Citrus Flavor
We formulated our CBG Blend gummies to ease pain and lift spirits throughout the day. The 8:3:1 blend of CBD, CBG, and THC can help you feel better without interfering with your day-to-day activities. An infusion of limonene, a terpene found in both canna-plants and citrus fruits, further elevates the uplifting potential of these gummies.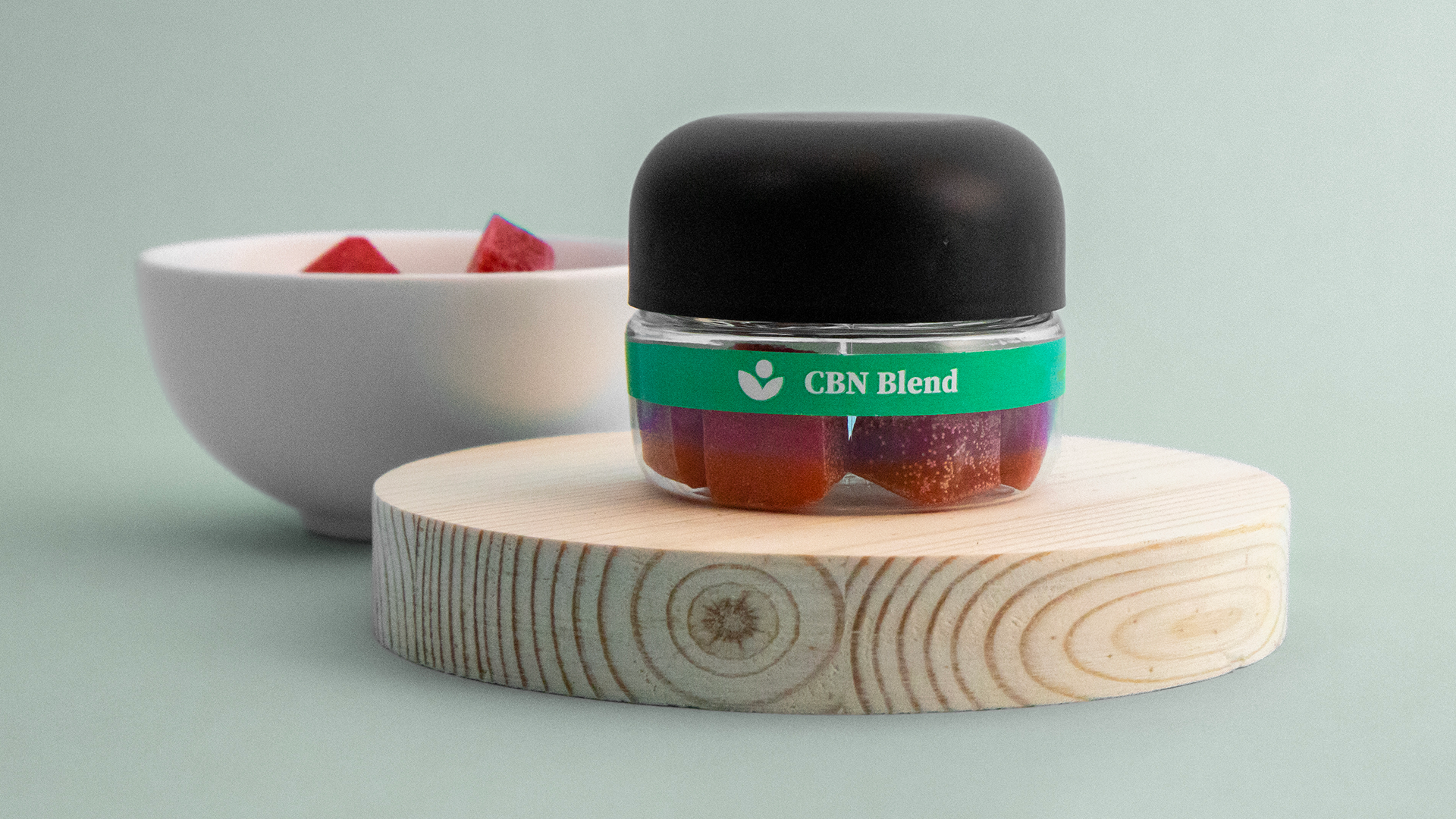 CBN Blend – Raspberry Flavor
Help your body and mind ease into a pleasant, restful state with the KindlyMD CBN Blend. The 9:1:1 blend of CBD, CBN, and THC is specially formulated to promote relaxation. An infusion of linalool (a common terpene also found in lavender) adds even further serenity. Since CBN Blend tends to produce a tranquil effect, we recommend it for use in the evening or nighttime hours.
KindlyMD Gummies Flavor and Texture
Each KindlyMD gummy product has unique, delightful flavoring to give it a pleasant taste. That said, you may notice a slight bitterness too. This is perfectly normal for cannabis and hemp products taken by mouth.

Cannabis and hemp extracts contain several organic chemical compounds including cannabinoids, terpenes, and flavonoids. Some of these compounds have a naturally bitter taste, but the flavoring we add does a very nice job of minimizing any bitterness. Remember that the hemp-derived cannabinoids and other compounds in KindlyMD gummies are there to help you feel better.

You're going to love the pillowy, plush texture of KindlyMD gummies. You can't help but notice how incredibly soft they are, like marshmallows from a freshly opened bag. They're easy to chew and, unlike some gummy products, they won't stick to your teeth.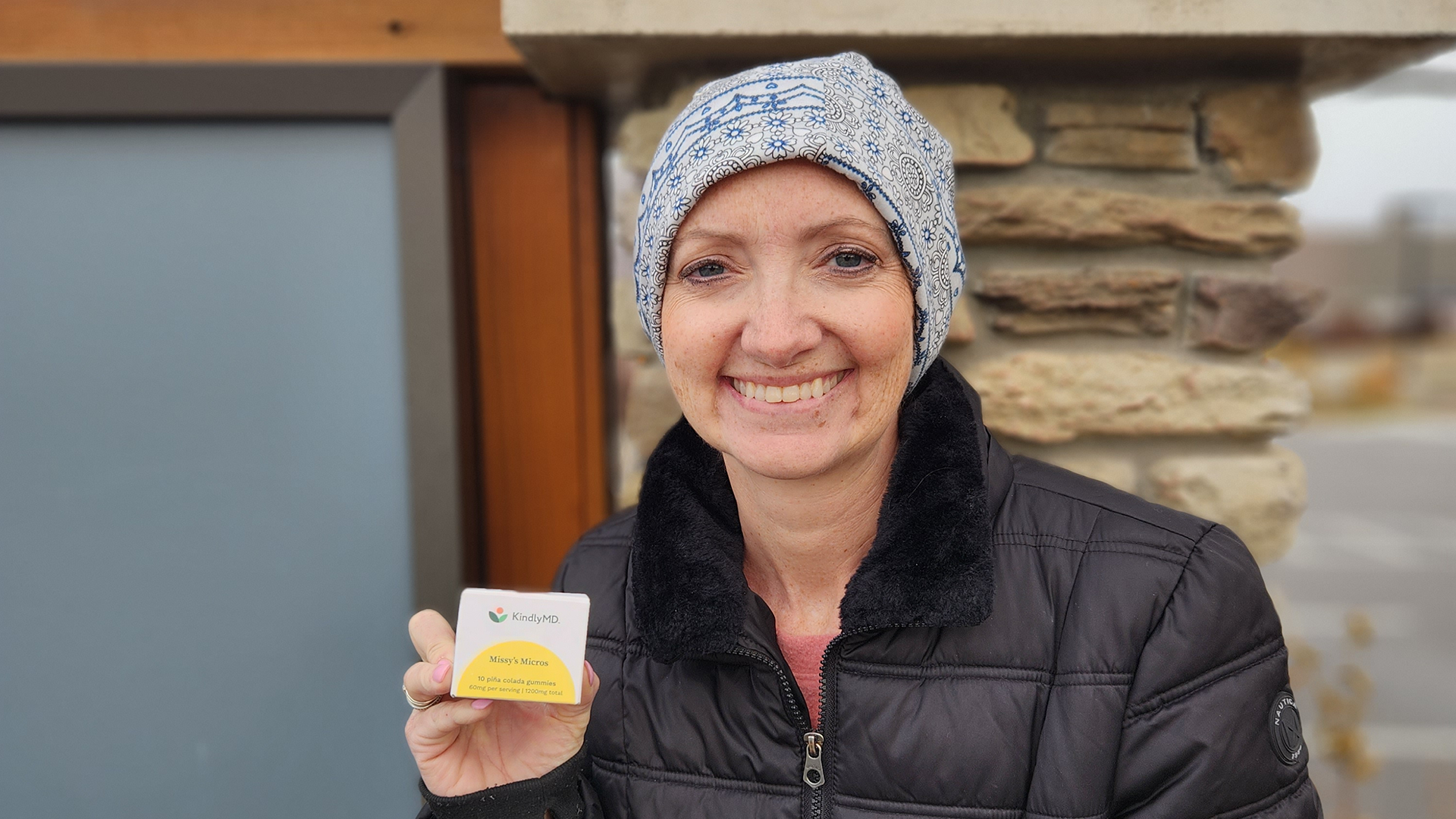 Where to Purchase KindlyMD Gummies
KindlyMD carries all three flavors at its clinics in Bountiful, Murray, Ogden, and Provo, Utah. You can also buy them from kindlymdstore.com and have your order shipped right to your door (some restrictions apply).
September 2023 edit: KindlyMD now has two NEW flavors to offer! Try our Balance 1:1 THC:CBD gummy for clear-headed relief or our THC-Free blend if you're looking to dip your toe into the world of alternative medicine treatment, but aren't quite ready to turn to THC.
How Can You Sell Products with THC Over the Counter?
KindlyMD gummies contain federally compliant levels of hemp-derived THC. Federal law requires hemp products sold in the United States to contain no more than .3% THC by weight. All three of our gummy products have less than that amount.
KindlyMD Gummies Disclaimer
These statements have not been evaluated by the FDA (Food and Drug Administration). These products are not intended to diagnose, treat, cure, or prevent any disease. Warning: the safety of these products has not been determined. These products are industrial hemp and are not cannabis or Medical Cannabis. Keep out of reach of children and pets.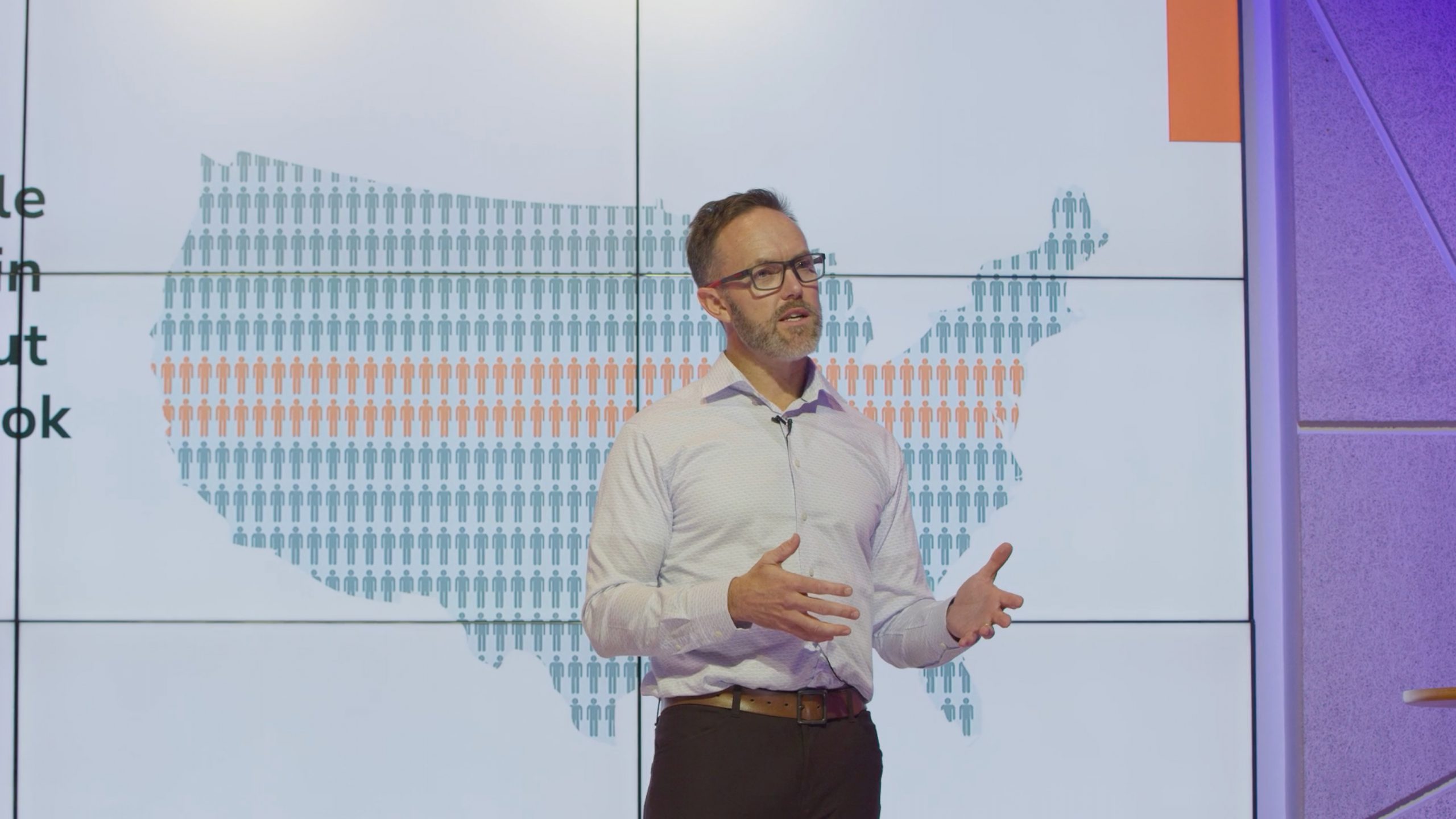 Over the last three years, my team and I have dedicated ourselves to improving the health and quality of life of thousands of people. Today, it's clear that our mission has been successful so far, but there's still a long way to go.
KindlyMD (formerly Utah Therapeutic Health Center) remains focused on helping its patients live healthier, happier, and better lives. We still recommend plant-based treatment options for most of our patients. Remarkably, about 85% of our patients say plant-based medicine has helped them reduce their prescription drug use.
We've helped thousands of people manage chronic pain, PTSD, cancer, epilepsy, and other conditions that limit one's quality of life. Although our patient satisfaction rate is very high, we felt we could offer an even better experience.
After evaluating our patients' needs and some of the challenges surrounding alternative healthcare, we added behavioral health counseling and prescription management to KindlyMD's line of services.
KindlyMD blends prescription medicine, alternative medicine, and behavioral health services to create unique, personalized healthcare plans for each of our patients. We're here to help people reduce or eliminate any unnecessary medications, replacing them with natural medicine and therapy, as needed.
The Four Pillars of KindlyMD
Listen First. KindlyMD is the first company to blend traditional medications and behavioral health services into a unified healthcare plan. The success of this integrative approach depends on listening carefully to each patient throughout the entire process. Every interaction we have with a patient is a potential opportunity for us to tailor that person's healthcare even further.
Integrate. Our patients meet with an "Integration Team" consisting of a prescriber, a behavioral health consultant, and a care coordinator. Our patients enjoy the convenience and efficiency of having a dedicated care team working together, under one roof. We believe this integrated approach is the best way for our patients to achieve a positive outcome.
Track the Data. Our patients and website visitors are invited to participate in surveys, which help us to understand their needs and identify trends within the general population. We believe this survey data is important in solving some of the larger problems in healthcare, such as the overprescribing of potentially dangerous painkillers. We expect our database will be the first and largest of its kind in the United States.
Understand the Need. We recognize there are people in our community with a heightened risk of developing addictions to prescription medications. There are others who are struggling financially and could use some assistance in paying for their healthcare needs. We want to help them, whether through integrated care, providing educational resources, or connecting them with patient subsidy programs.
It's been extremely exciting to be involved in the progression of alternative and plant-based medicine over the last few years. Our company is growing rapidly, and we are thrilled to offer new ways to help you take control of your health.
Welcome to your kind of healthcare,
Tim Pickett, Founder and CEO